The discrete world of Aman aristocracy
- By Deepali Nandwani
While other hospitality brands launch loyalty programmes, Aman creates Aman junkies." Or that's how one of the influential editors in the travel business in the United States, Arnie Weismann chooses to define the Aman universe. A universe dominated by beautifully understated hotels in some of the most stunning destinations across the world, and high-profile patrons who continue to stay loyal to the Aman universe, despite the desperate attempts by other big hospitality groups to attract them with 'Aman-esque' experiences.
I can't claim to belong to the rarefied club of Aman junkies, but I have stayed in at least four Amans, and having experienced some of the best hospitality brands, this is what I can tell you: it is almost impossible to replicate what Aman as a brand represents in the world of luxury hotels. A premium on as pristine locations as possible even today; a personal approach to guests (the team is discrete, but never 'propah'; they know not just every guest's birthday and name, but also their quirks, needs, desires) and service that blends an informal approach with a keen anticipation of a guest's needs; organic design; the creation of incredible experiences through destinations that have grown organically out of their surroundings; hotels that keep the landscape at their centre-stage; a respect for nature; an ability to take the community around the resorts along; and luxury that is minimal and yet not bare.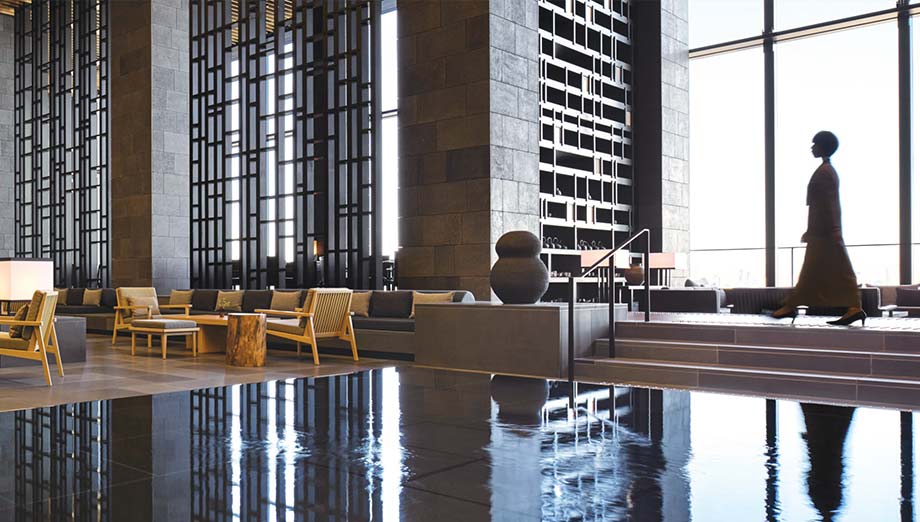 As luxury hotels go, there is no challenger to the Aman Resorts. Founded by Adrian Zecha, this intimate group of resorts in often secluded destinations has spawned an entire generation of Aman junkies. Among them was Vladislav Doronin, who went on to buy the group and transform it, by setting up urban hotels and several new verticals.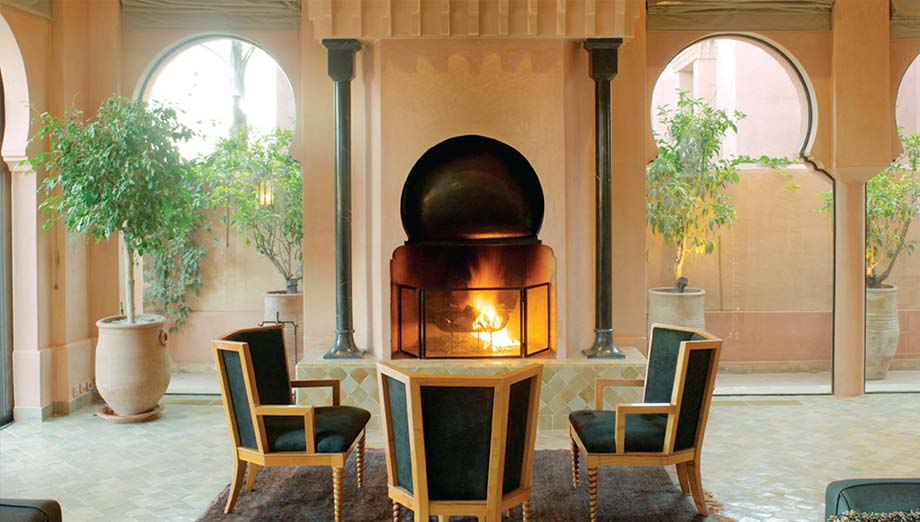 Aman is derived from a Sanskrit word, which means 'peace'. Across its 38 properties in 21 countries, from Vietnam to India's Rajasthan, from China to Tokyo, from Turkey to Utah Desert, from Montenegro to Porto Heli in Greece, each of the retreats embodies this principle.
In Sanskrit, Aman means 'peace'; and across 38 properties in 21 countries, from Vietnam to India's Rajasthan, from China to Tokyo, from Turkey to Utah Desert, from Montenegro to Porto Heli in Greece, each of these retreats embodies this principle. Amanruya Turkey, for instance, is set in a secluded valley on the northern coast of Turkey's Bodrum Peninsula, in a region hailed by Greek bards as a virtual paradise. There is something eternally peaceful about a landscape of deep blue ocean rocking against washed off-white cliffs. Amankora Thimphu stands on a lush pine-forested hill on the outskirts of the capital, in the desirable Motithang neighbourhood, has the Bhutanese royalty as neighbours, and views of a burbling stream and sweet-smelling pine trees.
And yet, Aman, under its most recent owner, real estate mogul Vladislav Doronin, is transforming. No, not in its DNA. Even today, in spirit, all of Aman Resorts remain true to the founder, Adrian Zecha's vision of transformative hotels that straddle minimalist design ethos and a super-luxury approach to hospitality, pared-back interiors and destination intelligence. Doronin was once an Aman junkie, a fully signed-up member of an exclusive upper-tier of repeat guests, a bunch of global nomads, who, convinced that no other brand can match the Aman aesthetics, only holiday in an Aman hotel.
The Russia-born developer of luxury real estate, Doronin has real estate properties spread across the globe — from Moscow's Oko Tower, at 354 metres, to Missoni Baia, a 57-storey landmark project in Miami. Once he was a commodities trader, much before he traded them for realty and landholdings. Doronin has indicated that owning the Aman was a project he wasn't prepared for. "I never planned on buying a hospitality brand," he says. "I was building in Miami and New York, I was travelling in Asia to make deals for multifunctional complexes for the elite, where luxury and service was of utmost importance." It was then it struck him that it may be "nice" to own a brand that can provide services for the residential real estate and also receive revenue from a hotel. But building a brand from scratch would take years; instead, he wondered if it was possible to buy one.
Not bad for a man who left Moscow with just $250 in his pocket and moved to Geneva to work with a commodities trader in 1985, only to return to Russia in the 1990s, just as the country was transitioning to a buzzing market economy. He went on to build a sprawling real estate empire in Moscow and across the world.
Doronin has said in interviews that he never planned to buy the Aman; yet, as an Aman junkie, what would be better than to buy a group that had not just redefined luxury hospitality but also has footprints in 21 countries. In 2014, he bought Aman Resorts — the legacy group set up by hotelier Adrian Zecha in 1988 —from the Indian DLF Group. His first experience of Aman was at Amanpuri in 1990 and he says, since then, he always looked for an Aman wherever he travelled for its "fabulous design, great food, and destinations".
Under Doronin, the Aman group is transforming into a conglomerate of resorts, private jets and even luxury skincare. One of his first moves was to plan an urban expansion of Aman – from the salubrious environment of destination resorts to urban hotels, which, as he defines it, "are resorts vertically rather than horizontally". He has opened six new properties, among them Aman Tokyo, the group's first urban property.
Occupying six floors of the newly built Otemachi Tower in the city's business district, and with interiors by international firm Kerry Hill Architects, it pays homage to the local setting with a serene natural palette of camphor wood and stone, complemented by contemporary Japanese textiles. At the centre of the hotel, a 4,500sqft paper lantern diffuses natural daylight over the lobby. The elegant internal garden features traditional rock arrangements and sculptural ikebana floral art. The design touches include the hotel's own signature sake, a resident's library with books on Japanese art and culture, and authentic furo baths in all 84 rooms.
Next up are hotels in locations such as London, Paris, Milan, Hong Kong and Singapore. "Even in urban cities, the locations will be unique, because that is a compromise we do not make." As it is certainly in the next Aman opening, in New York. Designed by Jean-Michel Gathy (a legend known for designing luxury hotels and resorts, including several Amans) it is set within the landmark Crown building. Doronin believes the architect's designs for the New York property is "transcendent, a pioneering vision of restoring one of Manhattan's most storied buildings to its original splendour. A long-time Aman collaborator, Jean-Michel has redefined hospitality with his trailblazing designs". The Crown building was built in 1921; the upended property will have 83 elegant guest rooms and suites, three social dining venues, and an exclusive collection of 20 private homes representing the first urban Aman Residences. Residents of this select community will have the opportunity to contract Gathy to custom design their furnishings and interiors. Its crowning showpiece is a 10th-floor wraparound Garden Terrace which will feature a bar with sweeping views of Central Park, a Cigar Bar, and year-round dining.
Design is at the core of every Aman hotel; it has always been since the time Adrian Zecha, a former journalist, decided to throw up his writing and editing career to become a hotelier.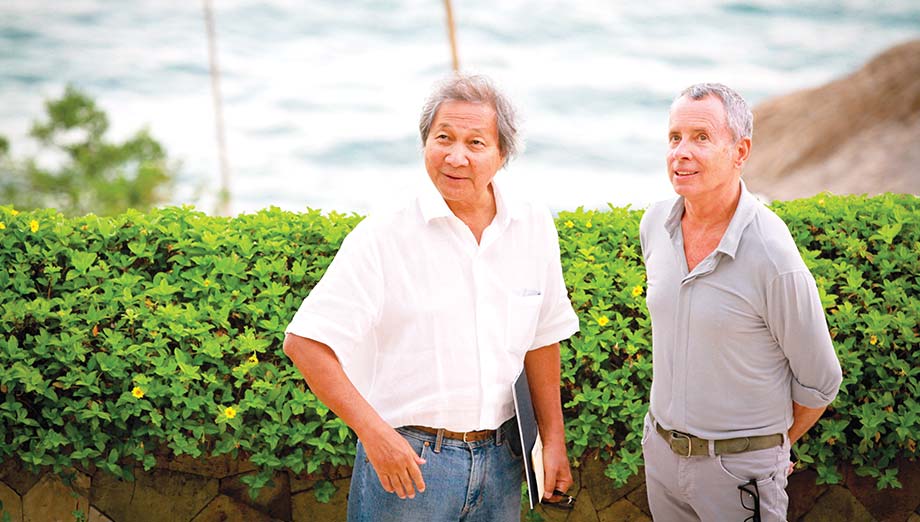 "Though he has put urban resorts at the core of his expansion, Doronin continues to be open to new destination resorts and is passionate about valuing and restoring heritage, in keeping with Aman values."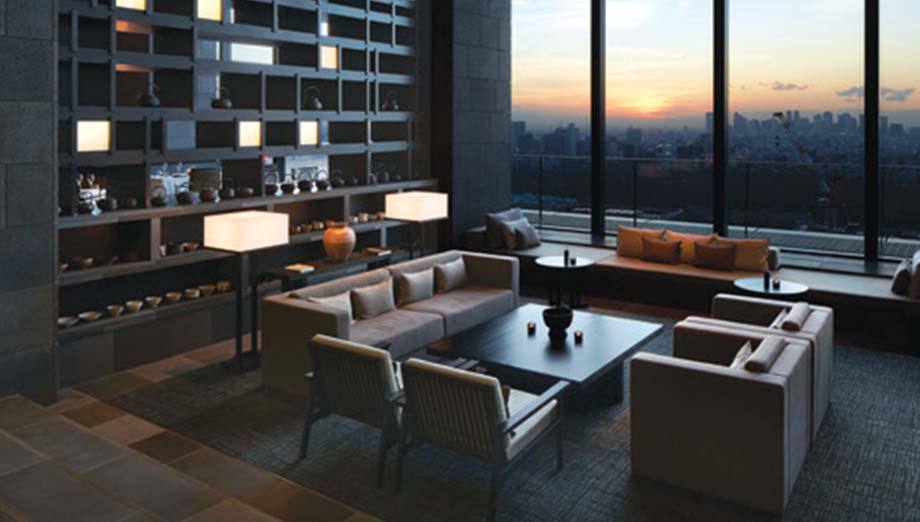 Adrian Zecha's idea was to build a collection of intimate retreats with the warm hospitality of a gracious private home. He called them Aman Resorts.
The world created by Zecha
No one in the incredibly close-linked world of luxury hospitality (where everyone knows everyone else or at least, everything about everyone else) can say that they know Adrian Zecha well. The elusive hotelier is a fiercely private man. So much so, that besides his executive secretary and the few key people in his core team, no one can claim to have a clue about how he functions or his thought process.
People who know him say he is an idiosyncratic and determined 80-year-old entrepreneur. Born in 1933 in West Java, Indonesia, Zecha lived with his grandfather before the Japanese empire occupied much of this beautiful Indonesian archipelago during World War II. Zecha's family were affluent tea plantation owners but when President Sukarno nationalised private businesses right after the war, the family fled to Singapore. Zecha was packed off to study in the relatively safe city of New York, even then the centre of swing globally, and he decided to stay back to work as a journalist with Time magazine. Their deep connections with Asia, however, inspired Zecha and his wife, Bebe, to quit New York and move to Singapore. His tryst with the hotel business was quite by accident. A friend asked him to help the Marriott Hotel chain broker land deals in Asia. So enamoured was he by his experience that he founded Regent International Hotels, one of Asia's first luxury hotel groups.
The first Amanpuri 'place of peace' was a result of another 'happy accident'. He was hunting for a holiday home in Phuket when he stumbled across a beautiful coconut grove overlooking the crystal-blue Andaman Sea. So inspired was he by the pristine destination that he put aside plans to build a house and decided to take the plunge into the tumultuous world of luxury hospitality. With an estimated $4 million budget, Amanpuri, designed by Ed Tuttle, opened in January 1988 on the Thai island of Phuket. The idea, Zecha says, was to build a small boutique resort in partnership with long-time friend Anil Thadani. They dipped into their own savings to fund Amanpuri Phuket, which features 40 Guest Pavilions and 30 Aman Villas. Each pavilion has orchid-filled vanity in the bathroom and sala (open-air space), rattan furniture, and Thai silks. Common areas are fashioned from granite and hardwood. Dinner ranges from torch-lit barbecues on the beach to dining in-house at Naoki, where Japanese-French cuisine is served. The idea was to build a collection of intimate retreats with the warm hospitality of a gracious private home. Aman opened doors to discovery in exceptional locations, both remote and urban. Each resort and setting has always been unique and offers an experience that is intimate, intuitive and discreet. Ten resorts out of 34 are in and around the UNESCO Heritage Sites.
Amandari in the spiritual haven of Bali followed in 1989. Zecha ferreted out remote, natural settings to establish minimalist über-luxurious boutique resorts that redefined how the world vacationed. Among the amazing properties he opened is Amanjena, Marrakech, which rests in an oasis of date palms and olive trees, facing the snow-capped Grand Atlas mountain. You walk in through soaring columns, walk past marble fountains and enjoy views of a candlelit Bassin, an ingenious Arab invention used to collect irrigation water from the mountains. The architecture evokes the tranquillity of a mosque and the beauty of Marrakech. Architect Ed Tuttle, who has designed most of the Aman properties, outdid himself with an inward-facing layout, colonnaded arcades, domes, arched portals, and the sound of water everywhere. Much like Zecha, his resorts were private and secluded (they continue to be so, though he doesn't own them anymore). In its 25 years of existence, Aman Resorts has become a prestigious and profitable hotel brand; the group celebrated 25 years in 2013.
Today, you find Aman Resorts in some of the most stunning, historic and intriguing destinations across the world: from the snowy peaks of Wyoming to the jungle-clad ruins of Siem Reap and the palaces of Beijing. On being asked how he chose his locations back then, Zecha says, "I listened to my gut. There are still many wonderful, underdeveloped places in the world, and when I visited them, I unconsciously related to [the] Aman junkies. If, in my opinion, it is a place they would find interesting or beautiful, I assessed the practicalities of building a resort there. As always, the location and environment dictated the inspiration for each property." He chose the destinations for his Indian hotels, too, in somewhat the same manner. The desert state of Rajasthan is home to the Aman-i-khas, set amidst the tiger country and serenity of Ranthambore National Park. Also in Rajasthan, the Amanbagh, Alwar recalls the charm and grandeur of Mughal architecture and design. "India has the same material comforts as the West but has never lost its culture. That's impressive." During his time, Aman Resorts had 25 properties across 17 countries and yet, he never did call the group a 'chain of hotels". In an interview to Ralph Lauren magazine, Zecha had said, "The (idea of a) word chain is a cliché, and a chain hotel conjures up a mass image, which is precisely the antithesis of how I hope Aman is perceived. We prefer to be just referred to as the Amans."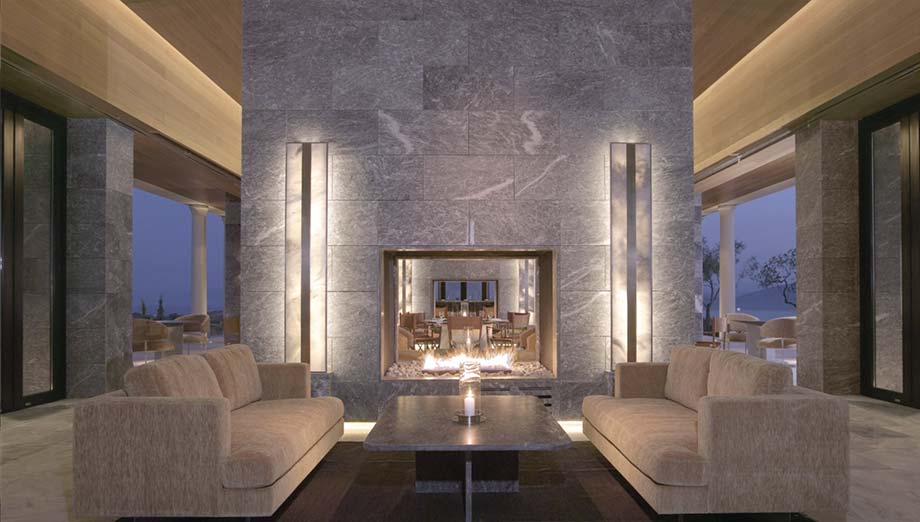 The design-oriented hotels have at their core a holy trinity of architects- — Ed Tuttle, the late Kerry Hill and Jean-Michel Gathy, who has also designed the yet-to-open New York hotel.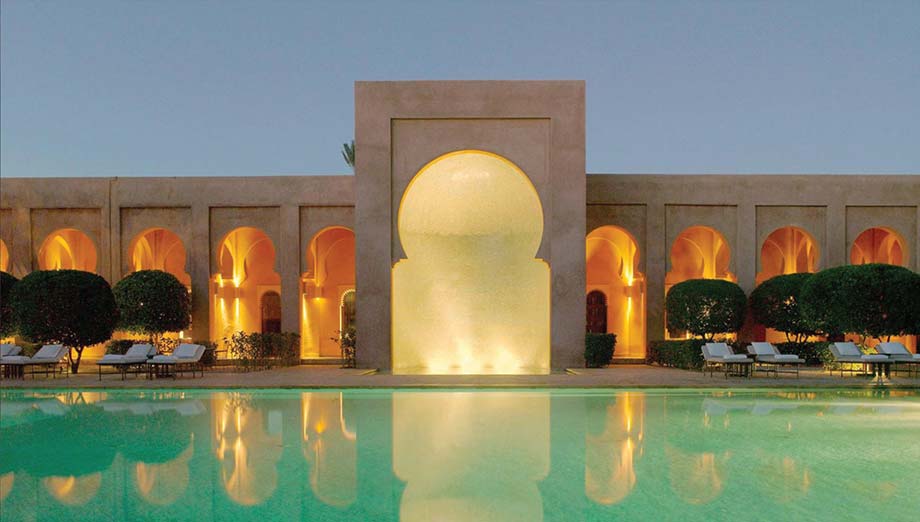 The Amangiri Utah resort has a huge rock jutting out into the swimming pool, juxtaposed against the endless rock vistas in the south and alpine forested mountains in the north.
Design at their core
The company had at its core a trinity of architects—Ed Tuttle, the late Kerry Hill and Gathy, who first met Zecha through a project he'd designed in the Maldives. "I think Zecha liked the fact that my designs were so well-balanced and geometrical," he has said. There is structure, a symmetry in not just Gathy's designs, but also in the work of all the other architects who Aman collaborates with, though each one is different. If the Utah resort has large panel-formed concrete walls and contrasting tones of wood, juxtaposed against natural earth-coloured stone floors, wood walls and ceilings to place the resort in a cultural context, Aman Venice is set in Palazzo Papadopoli. One of the largest private palazzos on the Grand Canal, with a 21,000sq ft interior and a famously large canal-facing garden, it was transformed into a resort that retains the glory of the palazzo while zooming elegantly into the 21st century. Amanbagh in Rajasthan is set within the elaborate Mughal gardens where the Maharaja of Alwar and his retinue pitched their tents on the days they were hunting. Wedged between the rugged Aravalli hills, this is architect Ed Tuttle's ode to Rajasthan's past: an explosion of domes, a secluded courtyard around which revolve the residences and villas, the jharokhas and the alcoves, and the Mughal-esque gardens with indigenous trees that attract the most beautiful of birds, from parakeets to grey partridges. Zecha was obsessed with details. He would personally select the bed sheets and reportedly spent upwards of $350,000 on one room. When it came to location, he was single-minded. Miltos Kambourides, whose firm owns the Amanzoe in Greece, recalls that when the two joined forces in 2004, Zecha gave him very specific instructions about how the property should "be off the beaten track, have virgin nature, unobstructed views, access to a great waterfront and beach, and be surrounded by points of interest". When Kambourides brought Zecha to his proposed site two years later, he says, "he got out of the car and simply said, 'This is an Aman site'," and then left. Zecha made his love for privacy work on several different levels. The Aman Resorts rarely advertised; even today, they never do. He says, "When a restaurant advertises, one knows that it is usually not wise to eat there." The ultimate luxury tier in the Aman's accommodations — the Aman Villas — is based on the concept of consummate privacy: they offer services and facilities of a resort at the villa. You will find these gorgeous villas situated adjacent to a number of Aman Resorts in destinations such as Thailand, the Philippines, the Turks and Caicos Islands (an archipelago of 40 low-lying coral islands in the Atlantic Ocean, southeast of the Bahamas), Utah in the US, Greece, Turkey, Morocco, Indonesia, and now New York.
It was in Zecha's time that the word 'Aman junkies' evolved to refer to the people whose travel itinerary includes hopping across the different Aman properties around the world – among them Robert Redford, Brad Pitt, Angelina Jolie, Bill Gates, and the Sultan of Brunei, people so addicted to his brand of luxury that they flock back like birds, to home in on an Aman somewhere in the world. They continue to do so, much after Zecha has bowed out. Aman Resorts all over the world are not just beautifully designed, but also adhere to the highest levels of privacy and luxury — you won't find single-use shampoos in the bathrooms, or tacky signs leading to the pool, or anything that takes away from the luxury experience.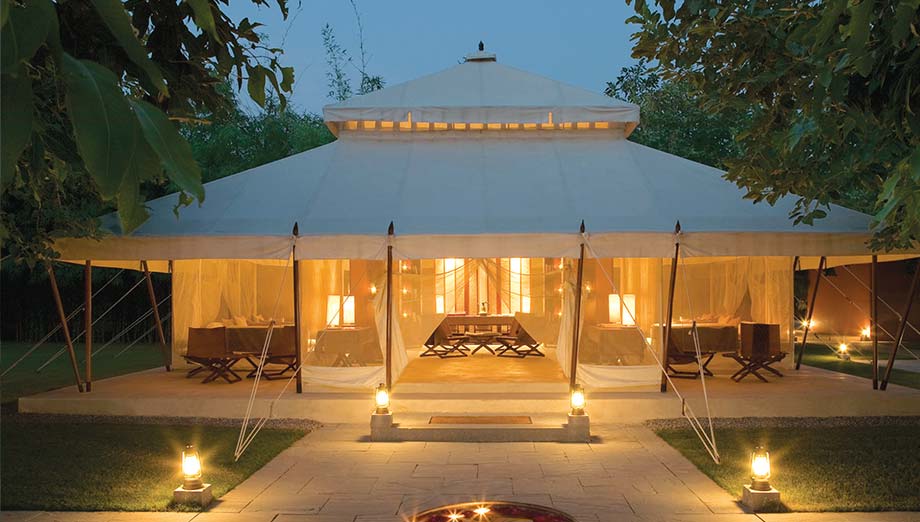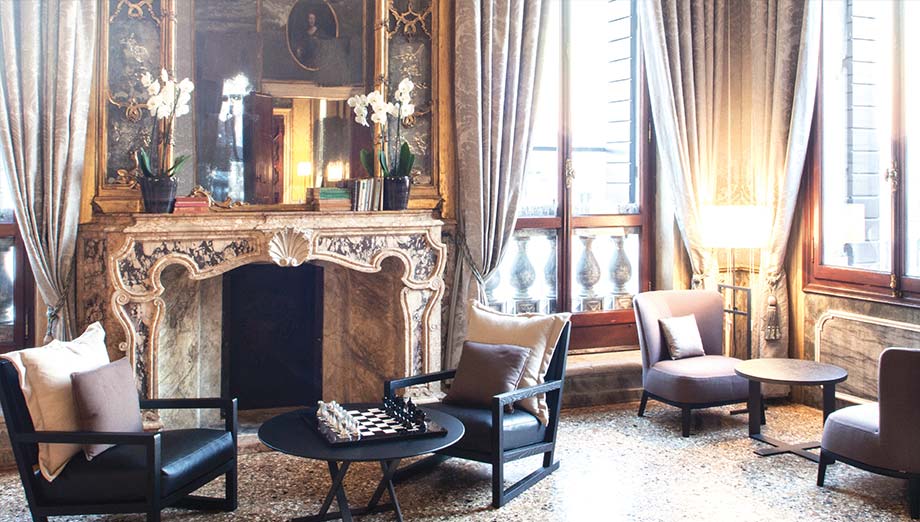 Changing hands
Zecha left after Colony Capital, the real estate investment fund, took a majority position in the '90s and considered expanding the brand. He returned as chairman in 2007, when DLF, which wanted to expand into ultra-luxury hospitality, bought Aman for a reported $400 million, including debt. By 2010, DLF was ready to sell Aman and many big brands, including LVMH Moët Hennessy, the private equity titans Carlyle Group and Blackstone wanted to buy them. In the end, Omar Amanat, a 42-year-old American entrepreneur, and Doronin, a Russian property mogul in his early 50s, bought it for a bid of $358 million. Later, there was a fall-out between the two and Doronin runs the Resorts.
Though he has put urban resorts at the core of his expansion, he continues to be open to new destination resorts and is passionate about valuing and restoring heritage, in keeping with Aman values. A passion is visible in the never-before transportation and restoration of heritage Ming and Qing houses and 10,000 camphor trees, which were doomed to be drowned by a dam, to Amanyangyun, Shanghai, in 2018. Aman Kyoto which opened in November 2019, nestles in a once-forgotten secret garden in the former imperial capital of Japan, within walking distance of the Kinkakuji Temple. Like every Aman, it reflects both minimal luxury and contemporary savoir-faire.
Picture Captions-
Vladislav Doronin, once an Aman junkie and now the owner of these beautifully understated properties; (Right) Amanjena in Marrakech, a sprawling modern resort-hotel built in the Moorish style.
Clockwise from top: Aman Tokyo, designed by American architect Kerry Hill, is an ethereal landscape of black granite pillars and teakwood; Adrian Zecha, the founder of Aman Resorts.
Amanzoe Greece is imagined as a modern-day acropolis by architect Ed Tuttle; (Below) Amanjena Marrakech, Morocco is designed like a monumental Moorish palace with vast reflecting pools and vanishing perspectives through key-hole arches.
Aman-i-khas, on the fringes of the lush Ranthambore National Park in Rajasthan, is built to resemble the luxury tents of Rajasthan's royalty, the kinds they carried while travelling, but with all the modern comforts.
Aman Venice is set in a historic 16th century Grand Canal palace, with frescoed walls and ornate fittings; (Right) Amankora Bumthang takes its design cues from Japanese minimalism.
(Left) The tented dining room of Aman-i-khas, Ranthambore; (Right) Aman Venice and its neo-classical interiors.
New verticals and new businesses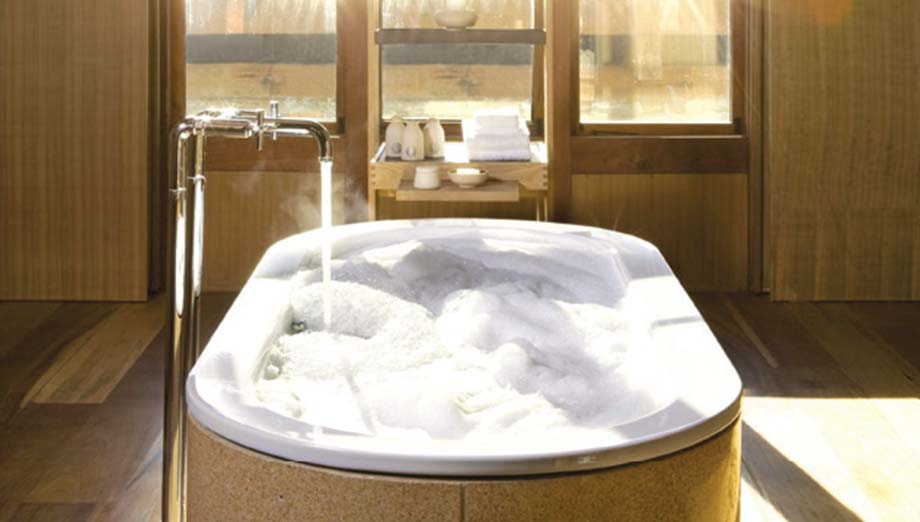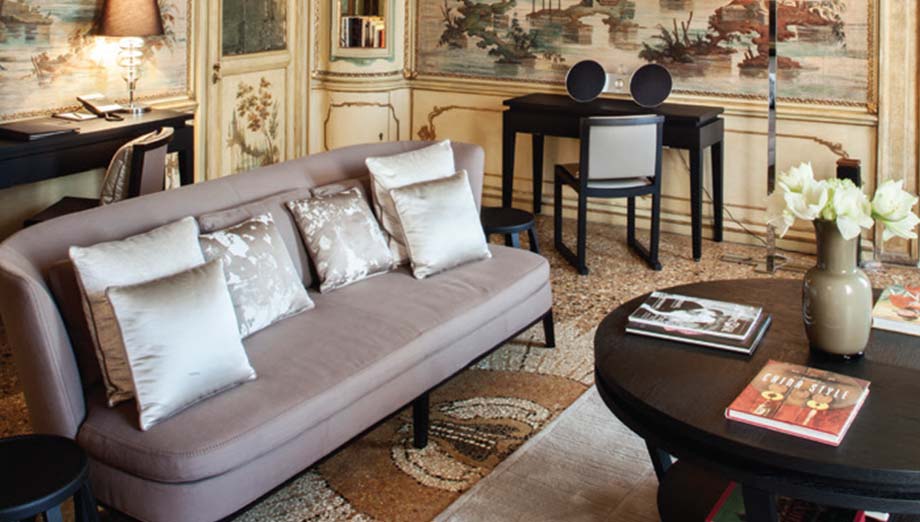 Box
Doronin is expanding Aman Resorts into brave new directions. Aman Wellness, one of the new verticals, offers what Doronin calls "reawakening journeys" — from the hammams of Morocco to the hot springs of Japan and the ruins of Rajasthan, which form the perfect backdrop for yoga sessions. "We integrate local spa rituals with indigenous ingredients, a profoundly therapeutic touch, and a gentle sense of joy and discovery," says Doronin, who himself heads out to Bhutan for his wellness breaks. Then there is Aman Luxury Skincare, which includes rare and precious ingredients such as argan stem cells, Kalpariane™ seaweed extract and hyaluronic acid, and essential oils ranging from sandalwood, amber to rose.Aman has also launched its private jet experience, which will be limited to just 12 people per journey. While there are some set itineraries within Indonesia, China and Bhutan, Aman Private Jet allows guests to customise their journey — visiting the properties they want (not necessarily Aman Resorts), when they want. Aboard Aman's Bombardier Global 5000, fliers will enjoy customised meals, access to their luggage, high-speed WiFi, and Aman's line of skin products. The interiors align with Aman's overall aesthetic —minimalist and chic.