A ticket to the Olympics? A booking for an exclusive dinner cooked by a visiting Michelin-star chef at a luxury hotel close by? Or even something as simple as the best vet in town for your dog — there is nothing that the Saint Amand team cannot deliver to your doorstep.
- By Abhishek Mande Bhot
A Concierge Like None Other
When a guest checked into Mumbai's Taj Lands End in 2009 to watch the IPL, she was horrified to learn that the tournament had shifted to South Africa that year. It's the kind of mix-up that's, well, rare. But when she mentioned in passing that she'd have loved to be in South Africa, she didn't realise it was something Sachin Singh would actually arrange. Singh worked as a concierge there at the time and made a few calls. When the guest returned after her day out in Mumbai, she was presented the option of flying out to South Africa, with a planned itinerary and complimentary tickets to watch the IPL game. The guest was over the moon.
On another occasion, during Singh's first major assignment, at the 'Taj Umaid Bhawan Palace in Jodhpur, a room service colleague accidentally broke a bottle of expensive perfume belonging to a journalist who had been invited by the hotel. In 2005, Jodhpur was still a sleepy town with almost no store that Singh could've bought the perfume from. The next day, when the guest left Jodhpur and checked into the Taj Palace in New Delhi, she found a note from Singh with an apology and a brand new bottle of the same perfume. Turned out, the bottle was a gift from someone special and she was profoundly moved by Singh's gesture. These are just two of the many times Singh has pulled a rabbit out of a hat for his guests. Conveniently, he'll be doing the same for the residents of Lodha Luxury residences as part of Saint Amand.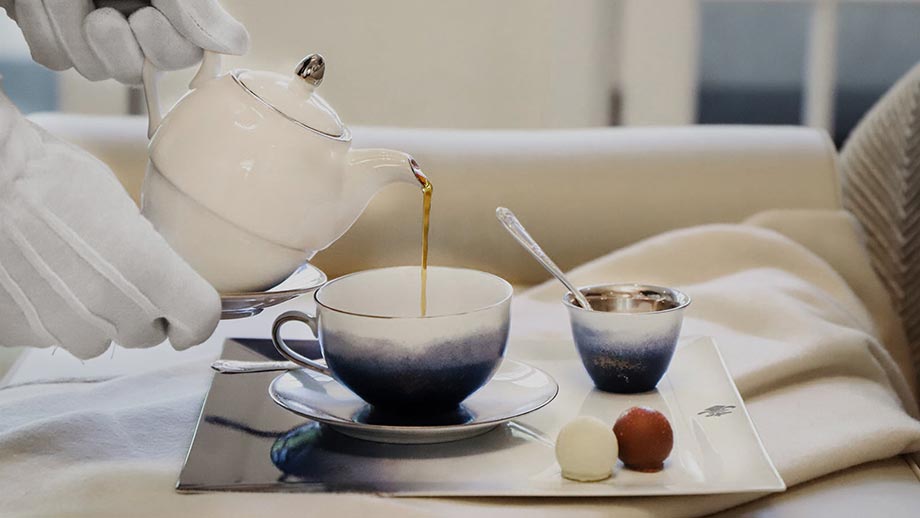 Saint Amand is an elegant British five-star hospitality brand from the Lodha Group that caters to all requests from the Lodha Luxury residences in London, and now, in Mumbai. Singh is among the select experts who bring with them a global network of concierges, local knowledge and the warmth and expertise of the best luxury hotel companies in the country. So when you move into Maison, Lodha Altamount, or The World Villas, Singh and his team of concierges and butlers will be ready to orchestrate every detail of your everyday life. Just think of it as checking into your personal five-star property where everything you need will be taken care of.
But there's a difference, Shyam Kaikini, who manages the hospitality division at Lodha Group, points out. "Guests check out after a few days and if something goes wrong, you offer them a complimentary upgrade or a spa treatment and make it up in some other way. Here, people come in to stay for life. And, so, the service has to be significantly better."
What can you expect from Saint Amand?
In several ways, the digital age in which we live is an age of 'Concierge Economy'. Think of it and you'd likely agree that the most successful businesses have been those who've thought and acted like a concierge. Take your favoured food delivery, dating or travel app. Or the granddaddy of the Concierge economy — Google search. And so it's perfectly logical to question the need for a human concierge when everything you need is, quite literally, at your fingertips.
Kaikini has probably been asked this several times over and his response has an air of practised ease, yes, but also a grain of truth. Of course, you can find anything on the Internet, he admits, but points out that there is no substitute for time. "Most of our residents are people for whom time is the biggest luxury. What we do at Saint Amand is free up their time so they'd rather spend it with their family and loved ones.
A concierge will always have local knowledge that an internet search or app won't be able to give you. Whether it's a pop-up jazz club that's opened up for the weekend or a restaurant that serves the best vegetarian kebabs or a store that sells great fabrics — our concierge will know it all and recommend to you the best, based on your preferences."
Kaikini reveals that only impeccably trained hospitality personnel are hired to serve as a Saint Amand concierge, since the idea is not just to achieve the highest standards of service (which those who have worked in luxury hotels are well- trained to deliver), but also ensure that this service is delivered with utmost "discretion and privacy". The Saint Amand team in Mumbai boasts several ex-employees of luxury hospitality groups such as the Oberoi and the Taj.
Saint Amand is an elegant British five-star hospitality brand that caters to all requests from the Lodha Luxury residences. The Saint Amand concierge service in London and Mumbai is entirely bespoke and offers an unsurpassed level of courtesy, hospitality and discretion to its residents.
As part of the Saint Amand training programme, concierges and butlers are encouraged to experience the services themselves — a budget has been set aside for this exercise — so they're able to honestly recommend them to residents. They're also encouraged to foster close relationships with residents — learning about their personalities, likes and dislikes and special occasions so as to anticipate their needs and make them feel truly at home.
But a Saint Amand concierge can do much more for you. It could be as unsexy, but essential, as helping you get a gas connection or change your address on your Aadhar card or find you a domestic help. Or it could be something way cooler like getting you a spot at a big-ticket ball, a sold-out show or the Cricket World Cup final. "Our first response will never be no," Kaikini says. "We'll try our best to get you what you've requested for and in the remote possibility that we can't, we'll provide you with alternatives."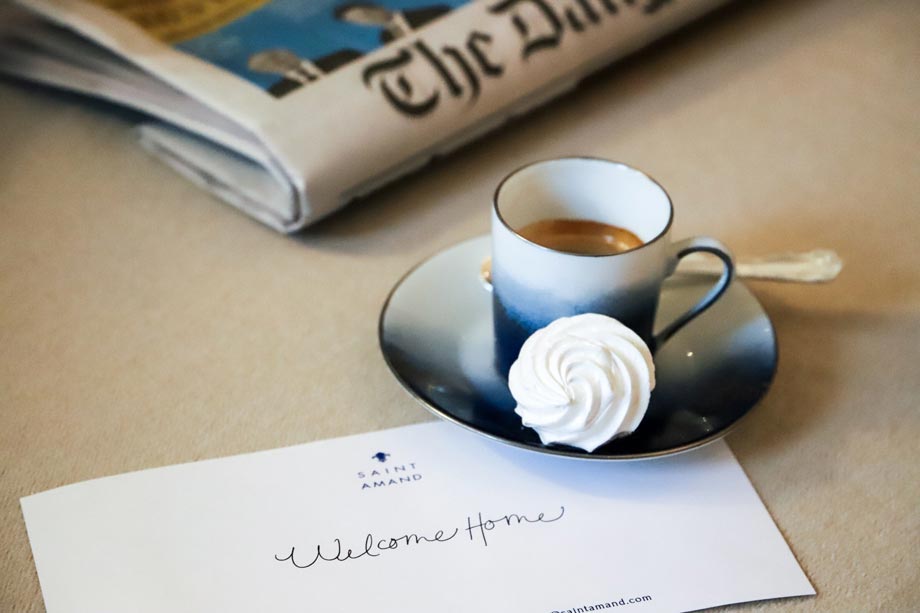 Each Saint Amand team prides itself on serving the brand's discerning residents with attention to detail, along with discretion and confidentiality. With their signature warm, friendly and courteous approach, residents' comfort, security and happiness are their top priority. The idea is to be efficient and discreet, but also empathetic.
Which is where Abhishek Sharma comes in. Sharma, whose responsibility includes hospitality and property management at the Lodha Group, also runs training modules for all Saint Amand associates. He gets them started with an orientation programme that highlights the Saint Amand service culture, core values and philosophy, before introducing hospitality essentials, the business of luxury, and the Saint Amand service drivers. Almost on cue, I am presented with a card that spells out the service drivers. ¬Sharma says that all the Saint Amand staff has one such card that reminds them of the guiding principles of the service — attention to detail, courtesy, empathy, responsiveness, and sensitivity.
You can see aspects of these in different ways. The pieces of furniture in the show apartment at Maison, for instance, are perfectly aligned, the cutlery on the table placed at a perfectly measured distance —a butler who pays attention to what you need even if you may not have spelt it out to him. This is an outcome of the rigorous Saint Amand Concierge Programme that emphasises on listening skills and the art of asking questions while taking requests so that concierges can help residents make the right choice every time.
The Saint Amand Butler Program incorporates all hospitality essentials required for a butler to deliver an exemplary luxury service experience. This includes equipment, cover laying, menu and courses, wines and spirits, order taking skills, and handling miscellaneous requests.
All of this also extends to No.1 Grosvenor Square, London, where Paul Irving will make you feel at home as you walk into the show apartment where he re-enacts a version of what you'll buy at this tony residential project. "We take their coats on arrival, offer beverage on a sterling silver tray and serve with a silver spoon and shortbread sourced from the Prince of Wales' business while the sales person shows them a video of the property. There's a great deal of attention to detail that goes into creating the experience," he says.
No.1 Grosvenor Square has been home to British aristocracy since the 1700s and at the centre of fashion and status ever since the first stone was set by Sir Richard Grosvenor. Located at the heart of the Duke of 'Westminster's Grosvenor Estate, No.1 Grosvenor Square has a unique history as a site of true global power, both as the Canadian High Commission and the US embassy where young JFK was raised.
And quite like in Mumbai, the Saint Amand concierge service at No.1 Grosvenor Square is entirely bespoke and offers an unsurpassed level of courtesy, hospitality and discretion to its residents. Comprising a team of experts from London's finest hotels, restaurants and the most exclusive private members' clubs — operating at embassy-level standards of privacy and security — no request is too big or too small.
All you need is a phone call to your personal concierge who'll pull a rabbit out of a hat.