Sonu Shivdasani, the founder of renowned hospitality brands such as Six Senses and Soneva, believes that the travel of the future will be defined by intelligent luxury which combines environmentalism and sustainability.
- By Neeti Mehra
Creator of meta Luxury Experiences
Curiously, a salad starring the humble Eruca Sativa, a fresh, tart, peppery leafy plant, better known as the rocket leaf, is the signature dish at the hip ultra-luxury castaway-style Soneva resorts in the Maldives and Thailand. Located on patches of paradise in inspired natural locations, Soneva combines luxury with a fierce commitment to the environment, winning legions of loyal celebrity patrons such as Gwyneth Paltrow and Tilda Swinton.
Sonu Shivdasani, Soneva's CEO and Joint Creative Director, along with his wife, Eva Malmström Shivdasani, its creative director and 'conscience', pioneered the unique philosophy of intelligent luxury – a simple sophistication at the doorstep of nature. The hotels he set up are holistic getaways that are disconnected from urban chaos.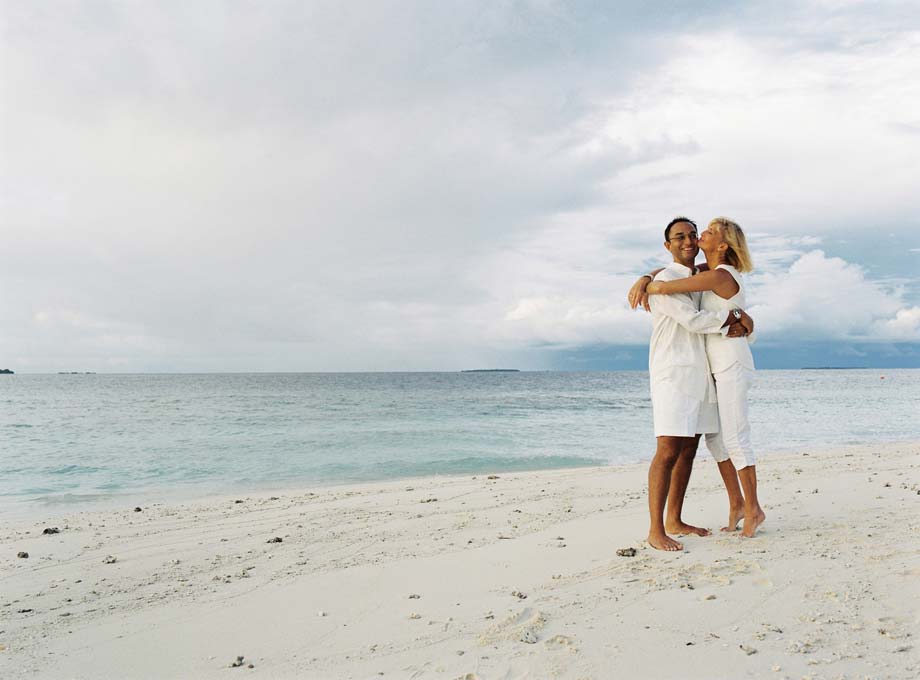 Sonu Shivdasani, Soneva's CEO and Joint Creative Director, along with his wife, Eva Malmstro6m Shivdasani, its creative director and 'conscience', pioneered the unique philosophy of intelligent luxury —a simple sophistication at the doorstep of nature. The hotels he set up are holistic getaways that are disconnected from urban chaos.
Coming back to the salad, then. Shivdasani argues that this chemical- free and sustainably sourced salad (it is grown by their gardeners) is an embodiment of true luxury for the urban elite. The experience of eating greens, freshly dug out that very morning from the garden, is a cherished moment that overshadows a masterfully plated smattering of caviar, served with a steak of Wagyu beef that has been flown over air miles, in a starred restaurant. This thinking has been distilled into Shades of Green, the latest dining addition to the flagship Soneva Fushi, where guests embark on a sensorial guided tour of the garden, foraging herbs, fruits and vegetables. Choosing among seasonal, six-course menus: cleansing, crispy, raw, grain, fire and sweet, diners nibble into a future that values simplicity and discovery. Shivdasani has often termed himself an accidental hotelier. A descendant of Indian parents, Laxmi and Indoo Shivdasani, he was born and educated largely in England and spent some of his growing years in Nigeria and Switzerland. His father, an Indian merchant and banker, made his fortune while trading in Nigeria. An alumnus of Eton College, Shivdasani graduated from Oxford University with an MA in English Literature. He met his future wife, Eva, a Swedish fashion model and entrepreneur on a fortuitous trip to Monaco for the Grand Prix.
For their honeymoon, they embarked on a whirlwind trip across the globe, savouring the world's most exclusive getaways. Both passionate environmentalists, they fell in love with the untamed beauty of the Maldives. Back then, the tiny island nation was a magnet for budget travellers, flush with tacky hotels, with disposable plastic chairs, shiny neon lights and tinned food. They wanted to build a dream destination for luxury travellers, and in 1995 they opened Soneva Fushi (Soneva is a combination of their names Sonu and Eva), on the deserted island of Kunfunadhoo, introducing the world to barefoot luxury. It was their first success story, one which has replicated itself innumerable times in the past three decades. A working partnership is a tricky road to navigate, but they have clearly defined boundaries.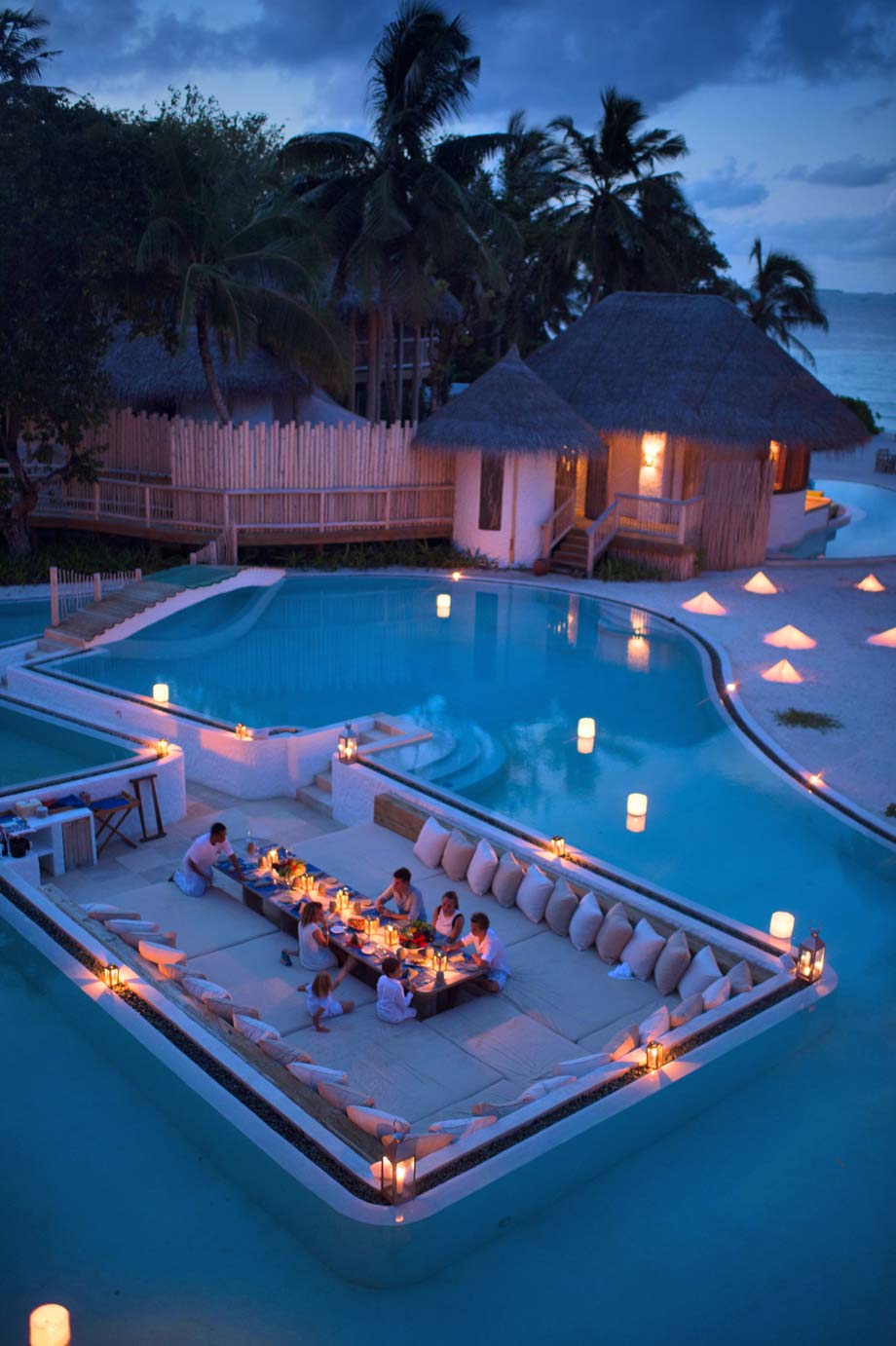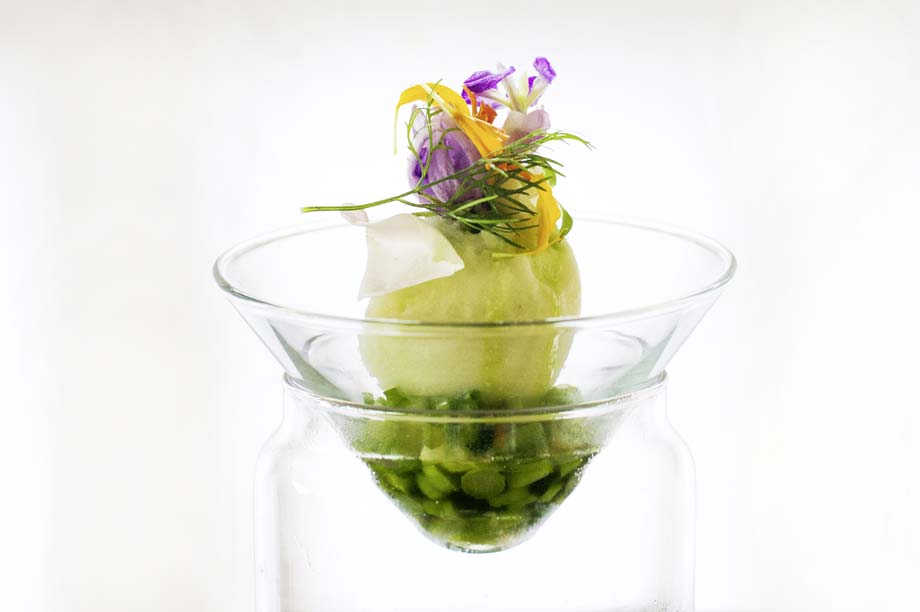 They complement each other's skills, with good communication as the glue binding them together.
While Shivdasani conceptualises the architecture and design of the buildings, Eva focuses on interior design. "If one of us objects to the other's thinking, we will both scream 42 and kick a bit. Once we see the other's perspective, we generally find a solution," he says.
Soon after the success of Soneva Fushi, they were inundated with requests to manage hotels and resorts. Shivdasani launched Evason Group of Hotels and Six Senses Resorts and Spas across incredible locations in Southeast Asia and Europe. Six Senses set the gold standard in wellness at a time when the term was just an abstract concept. "Our focus was always to combine the best of Western science-based wellness with the ancient traditions of Asia. Whether it is traditional Chinese and Tibetan medicines or Indian Ayurveda," Shivdasani says, explaining their philosophy of "balancing the senses", while creating equilibrium between the east and the west, the Yin and Yang.
This multi-dimensional approach to wellness pushed beyond traditional boundaries. Over the decades, the brand continues to introduce ideas that bring together cutting-edge neuroscience and human biology, a high-tech and high-touch approach. By 2011, Six Senses had grown to an international luxury spa and resort chain, with 26 resorts and 41 spas across the globe. The newest Six Senses opened at the uber-exclusive The World Towers by the Lodha Group in Mumbai and caters to the residents of the upscale residential property.
Despite the success of Six Senses, Shivdasani took a hard decision. He sold both the companies in 2012, to focus on owned resorts with private residences under Soneva, as part of the 'One Owner, One Operator, One Philosophy, One Brand' strategy. Soneva, a sustainable luxury resort operator, owns and manages Soneva Fushi and Soneva Jani in the Maldives and Soneva Kiri in Thailand, as well as Soneva in Aqua, an ultra-luxurious yacht also tethered in the Maldives. Forbes reported last year that the privately held company takes in about $70 million in revenue, with a healthy $24 million in profit.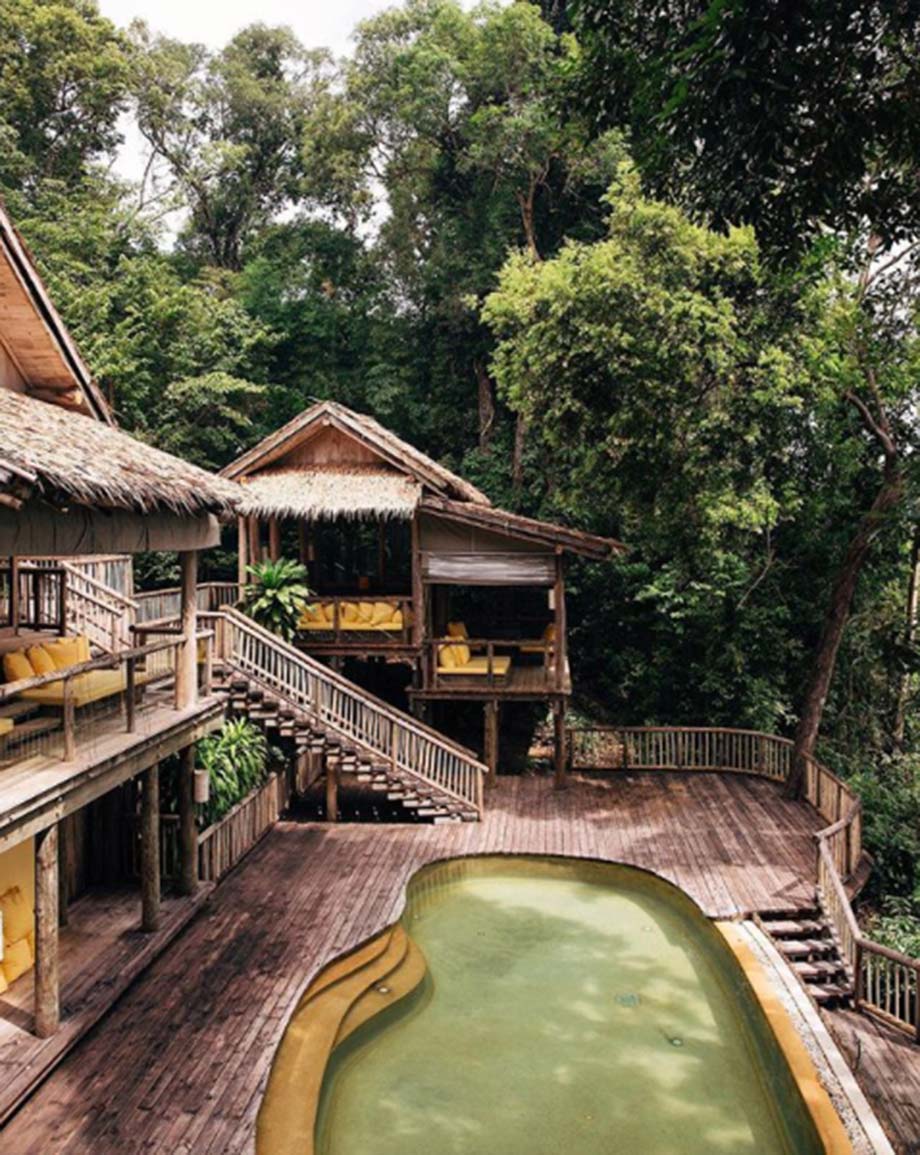 Soneva Kiri in Thailand is a lush island escape. (Right) Out of the Blue is a shared dining space for a number of kitchens at the Soneva Fushi resort, in the Maldives.
Shivdasani laments that luxury, in general, has become institutionalised. Awalk down London's Bond Street, ironically the refuge of the elite, reveals a laundry list of brands built with the sweat and toil of a few passionate individuals, now owned by a handful of conglomerates peddling.a similar vision of refinement. This consolidation has segued into the hotel industry too, where hospitality monoliths are swallowing up independent operators and chain hotels creating homogeneity. "Destinations true to their offering will continue to thrive and those that lose that individuality will suffer.
Most luxury brands' latest offerings are no different from their last or that of a competitor's brand. The only difference between one and the other is the name on the door," he says, with a belief that hotels are dynamic entities which must continuously evolve and change, adding new dimensions frequently.
The Soneva experience of barefoot luxury is disconnected from the white noise of the world. Shattering outdated notions of luxury is what Shivdasani intends to do. "Expense, we would argue, is not indicative of luxury. Rarity, however, is. Our core purpose is to create imaginative and engaging SLOW LIFE (Sustainable Local Organic Wellness Learning Inspiring Fun Experiences). It is our guiding principle and our moral and operating compass."
Building a foundation
The Shivdasanis established the Soneva Foundation, a not- for-profit organisation, to reinforce their core ideology of slow life. Shivdasani believes that companies need to be a part of the solution. "The hotel industry benefits the richest 20- 30 per cent of the planet, because of our resource-hungry ways," he reflects.
Shivdasani tweaked the business incrementally, ensuring that Soneva's profitability remained intact and the guest experience didn't suffer, yet the business made an impact on the sustainability front. He banned branded water and sourced purified and bottled water on site. Soneva also introduced a mandatory two per cent carbon levy on customers, to set-off their carbon travel emission, raising nearly $5 million.
Claire Wrathall in The Telegraph writes about how Shivdasani has set an example for the plutocrats who have the power to make a difference. "Take waste. 'We regard rubbish as an asset'," he says, explaining his waste-to- wealth scheme. "It can generate income. Food and cardboard are composted; fallen branches turned into charcoal; polystyrene made into pellets for beanbags..." Soneva Fushi has its state-of-the-art glass factory, which recycles its waste as well as that of neighbouring resorts in the Baa Atoll, turning much of the waste into tableware.
The Soneva Foundation has funded a reforestation programme in northern Thailand; a windmill in southern India, and has provided 1,50,000 heavily subsidised cooking stoves in Myanmar and Darfur. "Our earth's resources are finite and we all need to be better guardians to protect the world," he comments. Being sustainable doesn't always require a substantial outlay. Some of the effective measures have included producing cold-pressed coconut oil and recycling glass bottles into objects of beauty.
He is also looking to develop a natural skincare range using traditional remedies and biodynamic ingredients and eco-friendly boats.
BetterLife Soneva Resorts create meta- luxury experiences for their guests, with a focus on depth, discovery and understanding of the community and the destination.
Freelance journalist Claire Wrathall, writing about the sort of barefoot luxury propagated by Soneva, in The Telegraph describes it as the only place she has stayed in "where you are offered a drawstring bag on arrival and encouraged to give up your footwear for the duration of your holiday. Thankfully, for those with imperfect feet, it's not a rule they enforce. Neither is there an actual blackout on media. There are televisions, though they are concealed in artfully arranged vintage trunks at the foot of each bed. And there is WiFi in each villa, though it can be switched off. Resigned to the reality that the high-rollers who can afford to holiday here are probably wedded to their phones, there are little pockets sewn into the mosquito nets so that you can reach for your handset with ease during the night."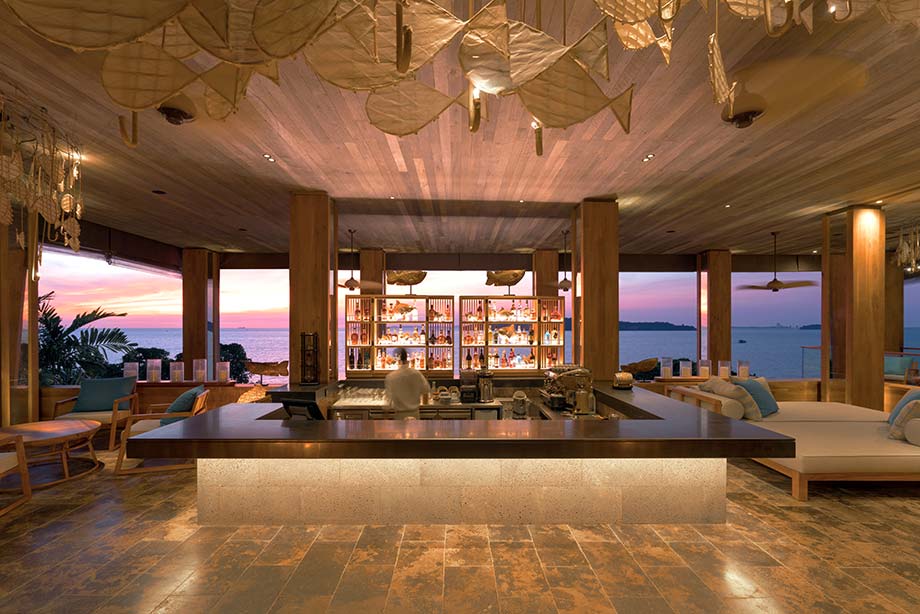 The experiences at the resorts are positively enchanting. At Soneva Fushi you can watch a film under the star- spangled sky in the open-air Cinema Paradiso. Or count Saturn's rings in the high-tech Observatory, the largest one built in the Indian Ocean! Eat fair- trade dark chocolate in the Chocolate Room or uncork biodynamic wines from the five hundred wines to choose at any of the nine restaurants. Children can play in the $1 million dens, a technology-free environment. And you can shower in the 100 square- metre bathroom among waterfalls, tropical plants while gazing at the full moon. Enjoy your meal while your toes sink into the silken sand. Soneva is where you forget the concrete jungle as you know it. But ultimately, the experience comes together depending on the quality of service. "Magical service is not taught, it is instilled in people."
The past few decades have seen a rise in the new urban wealthy, in sharp contrast to the landed gentry of yore, when the old rules of luxury were established. The internet revolution and the emergence of the BRICS heralded the birth of the affluent entrepreneur. "Cities are becoming larger, more polluted and more stressful to live in. This city dweller, whether he is from London, Paris, New York or Tokyo lives in a variety of boxes: an apartment box, a car box, an office box, and so on. He walks on metal, plastic and concrete with leather-bound feet," says Shivdasani, whose intention is to help them indulge in an otherworldly lifestyle far removed from the shackles and formality of urban living.
"The new travellers' needs have evolved from luxury to meta luxury. Luxury today is no longer about owning items indicative of status," he says. Meta luxury, a buzzword coined by global consultancy Interbrand's directors, Manfredi Ricca and Rebecca Robins, represents the human quest for unique achievements that can stand the test of time, enduring and evolving from one generation to the next, while fostering a culture of excellence, a philosophy that Shivdasani has built for Soneva. "Meta luxury is about authentic conviction, experience, focus and depth, discovery and understanding. The new elite seeks meaning, authenticity and connection," he succinctly sums it up. The world is striving for real experiences, seeking to live in the moment. "We want them to escape, to dream, to feel. When you create an experience that is both unique and admired, you earn a very strong level of loyalty from the guest," Shivdasani says.