Before delving into his latest project, tracing his decades-long journey might itself reveal so much about his evolution into one of India's best-known independent chef- restaurateurs. Reminiscing about his past, right back to the early 80s in Lancaster, Pennsylvania, he talks about how he hustled his first gig as a dishwasher-cum-salad maker at Jetro's. His affable candidness sets the tone at the outset as he remarks, "I asked them for a job because I was broke. It's that simple really. I did the dishes and appetisers." Noted French chef Paul Aso trained him in Provencal- style southern French cuisine and also got Jetro's to hire him as a chef.
And so began a slew of jobs at assorted New York restaurants. By day, he'd juggle several pursuits, but nights were constantly spent in restaurant kitchens, cooking, learning, imbibing. Akerkar did pursue a PhD alongside but didn't complete it.
Returning home was about potentially opening a restaurant but without any hope or clue. He, however, quickly found himself working as a private chef for South Mumbai residents. "That really took off and I got busy. I was making pasta at home and set up a clothesline in the hall upon which the 'edible laundry' would slowly set," he recalled.
His parents, though, were stoked by his work as were the city's gourmands and a restaurant opening was inevitable, punctuated however by a brief stint with a certain AD Singh. "My association with Just Desserts was temporary because my focus was always on opening the restaurant, Under The Over. The cuisine was wide-ranging, from Italian to Japanese and Creole even." This is where it was all supposed to come together. And it did for quite a while. Akerkar amusingly recalls the unofficial tussle with Shamiana restaurant at the Taj Mahal Palace, Mumbai; the restaurant ended up constantly copying his menu. It was all going swimmingly well before the landlord got greedy and made the project unviable.
For a while, the Akerkars — Rahul, his wife Malini and their two daughters — shifted to the fringes of Bengaluru, and lived on a farm. But once the initial allure faded, the chef was gearing to open his next venture. Akerkar clearly saw his ambition for opening a restaurant perfect fora more urban area and when he ruled out Bengaluru, Mumbai was the default city of choice. But none of the locations they scouted for really worked for what he had in mind, so the Akerkars set a deadline to find a desirable one. He went back to working at New York restaurants, running down the clock until one day, his wife Malini sealed the lease for Mandalik House in South Mumbai — the spot where, debatably, India's first casual chic stand-alone restaurant came to be.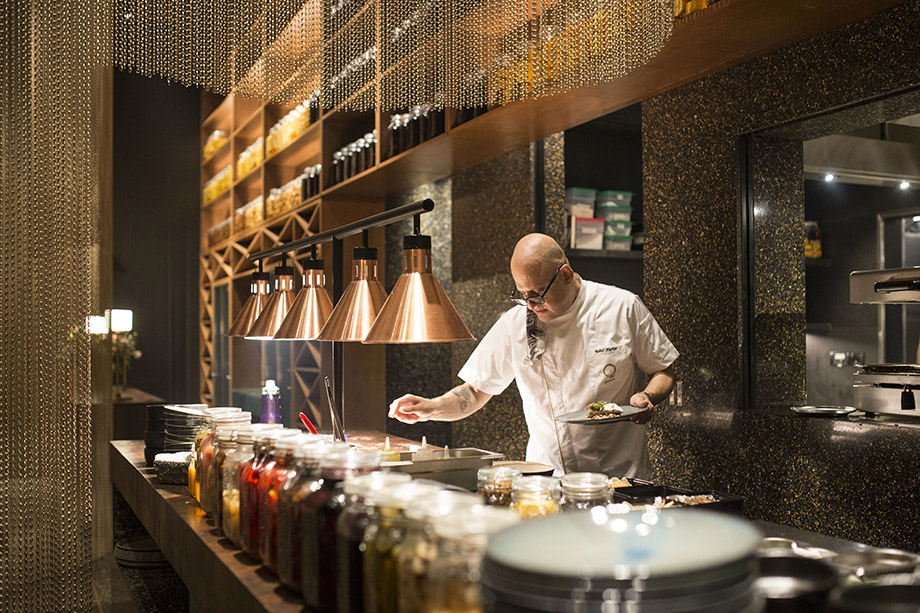 Breaking new grounds
Akerkar admits he didn't know then that he was at the cusp of not just opening a restaurant, but creating a brand. "Indigo broke a lot of rules and a lot of records. Near five months of reservations sold out, hotel staffers dining at the restaurant to 'survey' the menu, the staff treated like they would be out West and even better. Something spectacular had happened. I was taking it all in, while relentlessly serving wholesome European cuisine, though Indigo for all purposes was 'cuisine agnostic'."
He declares that Indigo was probably the first Indian restaurant to serve duck. Three years in, he opened Indigo Deli, citing the need for furthering the envelope on casual dining and making it price accessible, adding retail of cold cuts and cheese, which oddly didn't exist in this modern island city way back in 2003. Akerkar remembers Camellia Panjabi, who was then head of F&B at The Taj Group, asking after the soft opening: "Rahul, gutsy move. But will it work?" It couldn't have been easy for Akerkar and his wife Malini to hear that. But in a few weeks, even industry peers stopped by the restaurant to understand why Indigo clicked brilliantly. "It just came together. We did everything right. Attention to food, service and detail just worked," says Akerkar.
He knew he was doing things right when Indigo had a three-month long waitlist. But the moment success really hit home was when Shah Rukh Khan and Naseeruddin Shah ambled in, asking for a table. Unfortunately, short of asking guests at another table to leave, he couldn't help the situation. That day was when "I felt like I had arrived", Akerkar admitted in another interview.
Food writer Antoine Lewis, who has observed Akerkar's culinary journey for over two decades, says, "With Indigo, Rahul managed to change the industry altogether. This was the first fine dine stand-alone restaurant led by a chef doing high- calibre fine dine cuisine, served ina great ambience. It didn't just survive but thrived and paved the way for other restaurateurs to have the courage to take the plunge. He changed the way people ate — course- wise wine menus and a/ dente pasta. Rahul didn't adapt his cooking style to prevailing preferences. He got a generation of diners to, in fact, appreciate authentic, wholesome cooking. I've seen Indigo evolve right from its inception. He broke more ground with Indigo Deli where people could enjoy comfort food in shorts and loafers."Akerkar conceptualized and launched another major restaurant, Tote On the Turf and took ona partnership in the massively popular Blue Frog, spreading himself a bit thin and yet being able to invest in each of these projects. Chef Irfan Pabaney of The Sassy Spoon fame, who with Akerkar for over eight years on two different stints, at Under The Over and then Indigo, considers him a mentor. "I was fortunate that my first job out of catering school involved working with Rahul at Under The Over. Learning from him, and understanding his approach and temperament was an experience that became part of my own foundation.
He set a fine example of how to be a good chef-restaurateur. He was serious about the food — the standards were very high, the working atmosphere was intense but also fun. There was healthy respect. I believe he revolutionized the restaurant business as we knew it with regards to the kind of food served, the service standards and the overall business." The chef- restaurateur behind that other big successful indie stand-alone restaurant brand, Indian Accent, believes that Akerkar raised the bar as far as chef- restaurateur's go. "He has always been very focused; the emphasis is on the best ingredients and the best food he can serve, rather than gimmicks.
Akerkar is considered a game-changer and he has influenced innumerable chefs and by extension, many of the menus in restaurants today.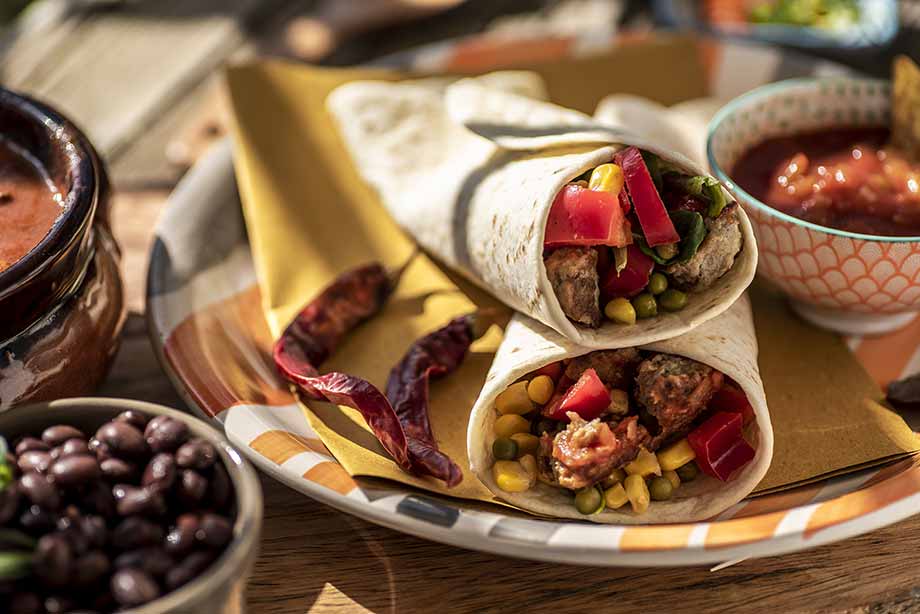 Before Indigo, the fine dine restaurants people spoke about were all located within five-star hotels. With Indigo, he changed the trend. Fine dine could be independent, stand-alone and offer the best dining experiences in the best ambience."
In 2016, Akerkar exited the Blue Frog partnership; a potential new funding being discussed for Indigo's expansion turned out to be froma sham source, and the perfect storm of a financial crisis led him to enter a partnership of necessity, which worked only for a short while. Reconciling financial rationale with the culinary quality turned out to be a fair bit of compromise. He sold his stake in the company to begin whittling down his non-compete clause. "You have to work with partners who share your vision not just those who have the funds. There's sensory and emotional management and expectations management," he muses. He lowers his gaze as he reflects on "the bitterness within me towards my partners and the sense of betrayal I felt. Losing control of something I had created was painful. I felt I had to purge this bitterness. I did just that by leaving".
Akerkar is still considered a game- changer and he has influenced innumerable chefs and by extension, many of the menus in restaurants today. Pabaney believes that he could rise from the ashes and start another restaurant thanks to his indomitable spirit. "After having built Indigo into the institution that he did, having to let go of the restaurant and to then come back with something as distinct as Qualia — where innovation coupled with pickling has created an exciting menu — is a tribute to his ability and appetite to positively disrupt the market. He never lets up!"
Akerkar's tone instantly picks up as he details the high points of his hiatus. It was a great decision in so many respects, he believes. "To begin with, life's simpler joys of just waking up to my kids and spending time with them, taking my dog for a walk. There was a lot of travelling with the family, too. And I generously indulged my lifetime passion for deep-sea diving." Even while he was travelling on a vacation, Akerkar began feeding his curiosity about different cuisines and the way people ate and approached food across Europe, the US and Southeast Asia. Part of the hiatus was also spent dining locally. Here, though, he felt unpleasantly surprised. "I dined out alot in Mumbai, but I was freaked out by the market. I saw restaurants encouraging mediocrity, literally serving the same dishes — truffle fries, edamame dumplings and tuna carpaccio, to name a few. So I turned myself inwards and shut out what was going on around me."
The germ of an idea of a small, intimate restaurant with his trademark cuisine had already begun to form towards the end of the break and location scouting soon began. This mission mercifully wasn't as arduous as the one for Indigo's venue. "When I visited The World Towers site, I first saw the space where Town Hall is now but it didn't quite click for me. As I walked away, I saw this spot which had been earmarked for high-end retail and within a few moments of taking it in, I said this is where I want to make my restaurant. Where else could I find a100-foot glass frontage facing a park and 20 feet high ceilings? This was it. This choice meant a change in scale not intimate, but grand.
While he took time out to reboot, he thought about what he wanted to do next. The generation he would be dealing with, would be decidedly younger and better travelled than the earlier one. In an interview to Mid-Day, he had said a while ago, "The need was to do something fresh; you need to think out of the box and think younger. If I look today at the business plan I wrote for Indigo, I'd bin it. My older daughter is working with me and I value her inputs (he considers his daughters his biggest critics). I have an idea about what I want, but at times,
I question whether people have outgrown that. A majority of people eating out these days are younger. Are the things that I hold sacred relevant to them at all?"
Ultimately, Akerkar envisioned Qualia as a restaurant serving food big on technique and innovation but buttoned down as far as the dining experience goes. Parallel gourmet experiments continued on at home, with former Indigo chef de cuisine also coming on board. Chief among these experiments was pickling.
"I wanted to explore pickling that adds richness and complexity to ingredients," he says.
This approach is visibly hard to miss at Qualia where more than 400 jars sit on the shelves, filled with edible, evolving ingredients. "Many of the ingredients have been pickling for more than a year. As we turn over the stock, we replenish it with what's best in season and revisit it in another six months," he reveals.
Lewis, who was particularly curious about what he was going to do with his second coming since the market is now crowded out by many chefs who've been influenced by him,
says he is doing interesting things at Qualia. "I believe he's gone in a different direction to where the market presently is. There's a masterful technique to the cooking and plating and it is incredible how he's managed to integrate a pickled element into almost every dish! But for me, it's comfort food. Let's see how it plays out."
The far end of Qualia is partly walled in by a wine rack — a testament to one of Akerkar's underrated achievements, having won the Wine Spectator award for the best Indian wine menu for 10 years straight.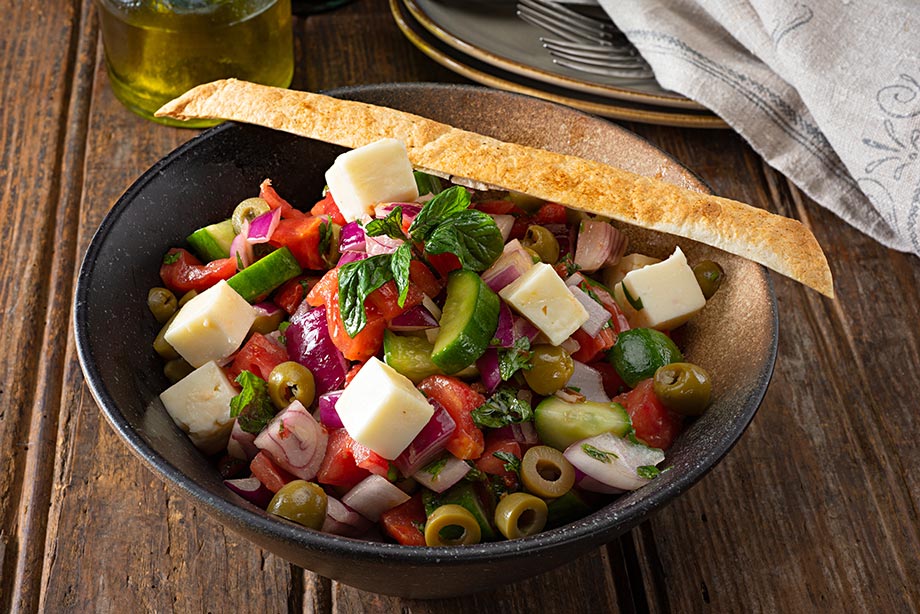 Qualia is where Akerkar believes his culinary style has converged with his experience to yield the menu he most connects with. "Western cuisine has always been my strength, but Maharashtrian and other local influences gradually seeped into my overall approach to cooking over the years," he says. One dish at Qualia that perfectly exemplifies this is Tuna Loin rubbed with Kerala-style dried curry leaf and sesame.
Similar examples melding global and local influences abound on the menu but Akerkar paints it with a broad-brush stroke of "cuisine agnostic with a sweet-sour profile and the rich acidic dimension of pickling".
One conspicuously contemporary feature of Qualia is its almost entirely live kitchen, not a rarity in the general sense but a first for Akerkar. "Live kitchens have become the norm and why not that one degree of separation is gone; there's transparency and guests can literally interact with the chefs and watch their food being cooked. It is almost like being at home. There's an overall subtle theme of an orchestra pit with most tables facing the live kitchen." The far end of the restaurant is partly walled in by a wine rack — a testament to one of Akerkar's underrated achievements, having won the Wine Spectator award for best Indian wine menu for Io years straight. "I took the wine menu seriously because I just love wine, old world or new. For me, it's an inseparable accompaniment to food." In its heyday, Indigo boasted a wine list of nearly 400 wines, though with Qualia he has pared it down to 130, some of which he says are exclusive only to the restaurant.
Design is another element he has keenly looked into. Long braided metallic chains abound, which, he feels, break the space into discreet areas. Yet, they lend a sense of translucency, or rather, create an opaque division between spaces. He laughs when asked if he'd ever imagined his kitchen populated by a posse of cooks sporting hipster beards and bandanas. He's proud, though, of a significant number of women on his team.
That apart, his standards remain exacting — while he's delegated the cooking almost entirely to his young team, he has put some of them through the proverbial wringer and confidently remarks that "they could pack up and go work anywhere in the world tomorrow". Akerkar is in the kitchen most evenings, keenly overseeing operations and plating dishes, taking to cooking occasionally.
As the owner, he's literally got a lot more on his plate than just the kitchen. Which neatly links back to his very first venture when significantly, he began his journey as a chef-restaurateur, the likes of which Mumbai had never seen.
Akerkar says the role was a massive challenge then and continues to remain so even as some prominent names are in that club. "I regard myself a jack of all trades — as a chef and restaurateur." He recalls a conversation with his mentor, Michael Romano, the former culinary director of Union Square group in the US, with whom he shared his internal conflict of choosing between being a chef and a restaurateur; he felt equally drawn to both sides of the business. Romano suggested that, perhaps, Akerkar may be more of a 'good generalist' instead of a 'specialist'; perhaps he views the restaurant business holistically, rather than through a particular prism.
It wouldn't be wildly indulgent to acknowledge this culinary genius as both a successful chef and a restaurateur.